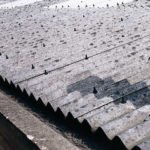 If you have an old building, you will need an asbestos survey in Frodsham just to make sure that it is safe. Asbestos was used in several construction materials before it was banned. As such, it can be found in homes that were constructed before the year 2000. This is particularly true of those that were built in the 60s and 70s. An asbestos survey will help you manage any asbestos on your property by giving you a report detailing the location, condition and amount of any asbestos-containing materials. It will also help determine if any of these materials were damaged, and act accordingly if they are.
If you plan to refurbish or renovate your property in Frodsham, an asbestos survey will ensure that all contaminated materials are registered and managed beforehand. Surveys can vary significantly in complexity, size and purpose due to many factors. This is why surveys are spread across several categories. As such, the most popular survey is the management survey. This serves to locate and assess any asbestos-containing materials that are likely to be disturbed in the foreseeable future. It also helps you to create an effective management plan. However, if you are planning to demolish all or a part of your building, you will need refurb/demo survey. This survey is mandatory before any demolition work.
At times, an asbestos survey in Frodsham is not intrusive enough to find all of the asbestos within the building. This is where the refurb/demo survey comes in. It checks all of the building materials such as walls, floors, ceilings, roofs, insulation, finishes and claddings, along with décor, fittings and fixtures. If you'd like to find out what type of survey works best for your building, contact Asbestos Associated. We offer comprehensive surveys to ensure that your business is fully compliant with regulations. Our team of highly qualified experts will guide you through the process and help you decide on the best course of action. Whether you need a simple maintenance survey, or a very intrusive demolition survey, we are here to help. Furthermore, our prices are highly competitive.