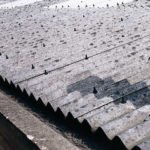 It is advisable to do an asbestos survey in Lymm before renovating or demolishing an old building. In the UK, an official ban on asbestos use in the building industry came into action in 1999. In effect, any building that came up before the ban most likely has asbestos materials. Asbestos was a cost-effective material that lowered construction costs significantly. Asbestos is a poor conductor of heat making it ideal for roofing, insulation and flooring. Yet, several studies found that it contained tiny fibres that could cause severe respiratory ailments if inhaled. On inhalation, these tiny insoluble fibres settle in the lungs and are virtually impossible to eliminate. The accumulation of these foreign fibres in your lungs causes irritation and infections leading to life-threatening diseases including cancer. As a health measure, the country and many others around the world banned asbestos.
The aftermath of the asbestos ban led to the controlled inspection, isolation, removal and proper disposal of asbestos. In Lymm, asbestos surveys are only done by qualified experts. Special training and equipment are necessary to handle asbestos properly. If you mismanage asbestos, you can contaminate the environment and put your staff and clients at risk. If you suspect your home or building contains asbestos, call in the professionals to deal with it. It is best to work with an established company that has a reputation for quality. The cost and inconveniences caused by asbestos-related diseases are not worth compromising the quality of asbestos removal work.
We are a longstanding company with expertise in asbestos surveys in Lymm. As an asbestos management authority, we can remove and dispose of any asbestos we find during the survey. Our approach saves you time and money because you don't need separate companies to remove or dispose of the asbestos. We work quickly and efficiently to eliminate hazardous materials from your premises. We have several happy clients who can attest to our efficiency. If you need a cost-effective asbestos survey, call Asbestos Associated now. We provide a complete HSE-licensed service and have several branches around the North West for ease of deployment.